Monsters University Soundtrack Released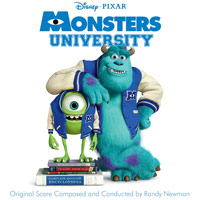 Available today on iTunes, and Amazon, is the soundtrack for the almost-in-theaters Pixar flick, Monsters University. The soundtrack is the seventh Pixar film scored by Randy Newman, including the original Monsters, Inc. and the Toy Story trilogy. It's got a lot of flavor from the monsters universe with a more youthful energy and also features a song called Roar by Axwell and Sebastian Ingrosso. You can listen to previews of the tracks on our Monsters University movie page.
Monsters University hits theaters on Friday across the United States.