La Luna Beat by Morris Lessmore at Oscars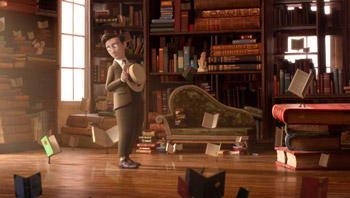 In an increasingly disappointing awards season, Pixar's only hope at an Oscar, La Luna, was beat by Moonbot Studios' The Fantastic Flying Books of Morris Lessmore.
It was a close race, with critics divided on which of the two would take the trophy. It seems that the critics were ready to give other studios a shot at the award with Cars 2 not even receiving so much as a nomination. Rango came away with the well-deserved Best Animated Picture Oscar.
For a full list of winners, visit the Oscar website.